A place that harmonizes with the landscape while enjoying views and prospects to surrounding nature. A place cultivating community through indoor and outdoor living.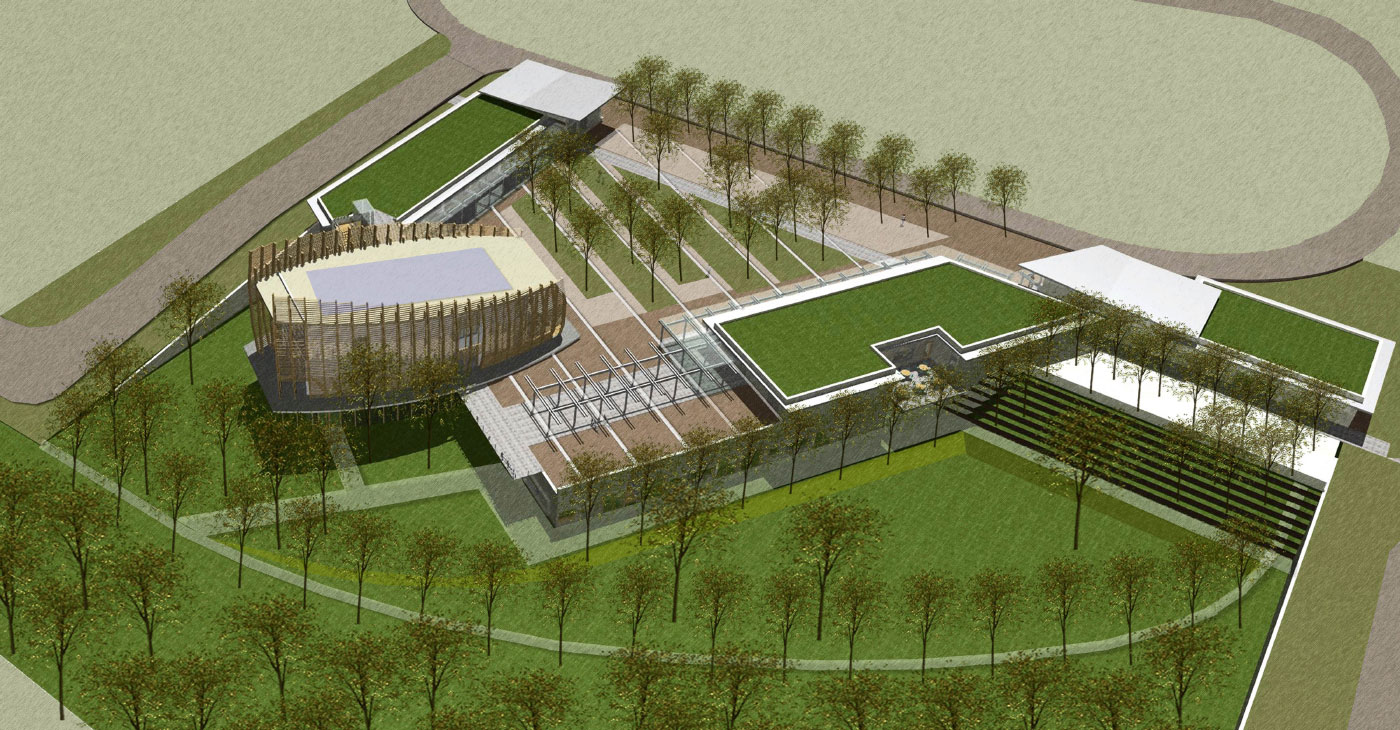 The concept for this winning entry for the Charlottesville Belvedere Civic Core competition is that of a true "belvedere" — the literal Italian translation of "beautiful view."
Charlottesville architects Allison Ewing and Chris Hays' award-winning competition entry includes 21,000 SF of mixed-uses with a "Great Hall" as anchor. The Hall includes a multi-purpose open-air pavilion intended for meetings, performances, camp activities or weddings. Complementary commercial components including a post office, restaurant, café, wine shop and a Montessori school. Design Partners – Allison Ewing & Chris Hays.