We believe enduring architecture springs from a deep understanding of the place, the needs of the project and the desires of our client merged with integration of sustainable best practices. Founded in 2004, HEDS is a women-owned architecture firm based in Charlottesville, VA and serving Virginia and North Carolina with a practice that includes projects across the US, in Canada and Europe.  We focus on the careful integration of buildings with their environment — a focus that operates at several levels — in harmonizing buildings with their surroundings, and in the integration of building and natural systems, such as cooling through natural ventilation, rainwater collection, and harnessing energy from the sun.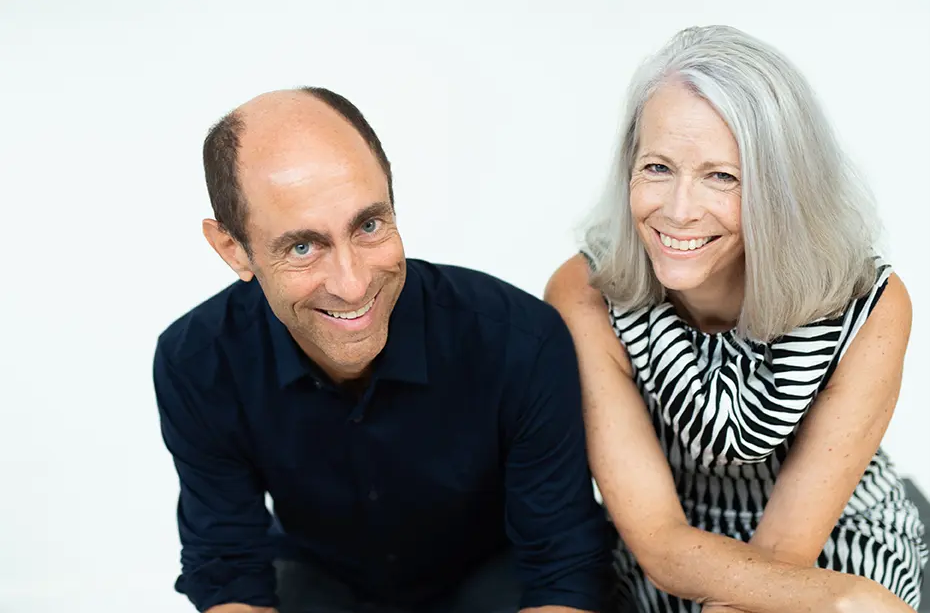 The breadth of the project types and scales, is evidence of our ability to tackle diverse projects and places with a clear vision specific to each. Over the years, we have worked on a variety of types of projects including academic and cultural institutions, commercial buildings, mixed-use projects, single and multi-family residential as well as planning projects. With a global architectural background, both Hays and Ewing have lived and worked in Europe, Asia as well as the United States. Both have worked on award winning projects with Cesar Pelli, Renzo Piano and more recently as partners with William McDonough. Currently, our architecture firm has projects underway in Virginia, North Carolina, Maryland and Arizona.
Hays + Ewing Architects and Planners has been at the forefront of the green design movement with thirty years of collective experience in the field. Hays and Ewing have worked on numerous projects that have been recognized for their excellence in sustainable design and commitment to ecological principles. The Adam Joseph Lewis Center for Environmental Studies at Oberlin College was named one of the Top Ten Green Projects in 2002 from the AIA Committee on the Environment. The Herman Miller "Greenhouse" Factory and Offices and 901 Cherry for GAP, Inc. both won a joint award from Architectural Record and Business Week's "Good Design is Good Business" award. The Woolen Mills House has been published widely and featured on the cover of Good, Green Homes.
We are equally committed to bringing the highest level of design focus to each project. Numerous projects directed by the partners have won national and regional design awards. The Virginia Beach House received the 2002 "Custom Home of the Year" awarded by Custom Home magazine for the Virginia Beach House and was one of ten homes selected for HGTV's "Ten Most Beautiful Homes in America".  The firm was selected to represent Virginia  in the book 50 US Architects.
Christopher Hays, AIA, LEED AP
FOUNDER/PARTNER
Christopher Hays has led the design of large scale commercial, institutional, industrial, mixed-use projects, as well as multiple residential projects in his 37 years of architectural practice in the United States, Europe and Asia. When launching his architectural firm in 2004, Christopher Hays wanted to explore how systems in nature could inform how buildings perform in a more ecologically intelligent manner. After working on a series of larger scale projects in far-flung places, Hays began designing projects in the southeast, so he could carefully follow the full design and construction process.
Since forming Hays+Ewing Design Studio, (HEDS) with his partner, Allison Ewing, in 2006, the firm has received several design awards including the 2012 Virginia AIA Honor and Central Virginia AIA Honorable Mention Awards for the Dogtrot House at Stony Point. This house was also published in the Wall Street Journal and Huffington Post. HEDS received the 2018 Virginia AIA Honor and Central Virginia AIA Honorable Mention Awards for the Lewis & Clark Exploratory Center in Charlottesville Virginia.
While Design Partner, at William McDonough + Partners, Hays and McDonough led a variety of award-winning projects in the United States, The Netherlands and Spain exploring these same ecological principles that McDonough had crafted over numerous years of practice. Hays also worked on large scale projects in Italy and the United States while working with Renzo Piano and Cesar Pelli. Hays designed a smaller scale tower in Tokyo while working with GK Sekkei.
Hays received his Masters in Architecture from Yale University Graduate School of Architecture and a Bachelors in Environmental Design from NC State University architecture school. With an abiding interest in architectural research and education, Hays received a Fulbright Scholarship to study in Venice with a special focus on the typologies of bridges. Hays has taught design at the University of Virginia architecture school, and drawing at SUNY-Purchase and the Yale University architecture program. Hays has lectured at numerous events and AIA conferences, including the national AIA conference in Charlotte, NC.
The practice of architecture is about discovery. We learn about the people that become our clients. We learn about the places where we plan to build. Then we learn how to integrate the two and hopefully create a magical place where the inhabitants can live healthier, richer and more fulfilling lives. And each time, we learn how we can stretch ourselves a little further as designers.
Allison Ewing, FAIA, LEED AP
FOUNDER/PARTNER
As an architect and leader, Allison Ewing, FAIA advances sustainability through design, implementation and advocacy – both within and beyond the architectural profession – by modeling change in the building industry with solutions both visionary and practicable.
Working on commercial, institutional, residential, and mixed-use projects at both large and small-scale, Allison Ewing's architectural experience spans thirty years and three continents. Allison's design seeks transformation – of site, workplace and living environment.
At the forefront of green design in the pre-LEED era, as Partner at William McDonough + Partners, and for the last fifteen years as Principal of Hays+Ewing Design Studio (HEDS), a women-owned firm, Allison's work exemplifies "Good Design" in its fullest meaning. Where the green architectural movement of the 70's and 80's fell short, Allison seeks a more integrative approach, arguing that beauty is not a trade-off for green design, rather that both must exist to create buildings that live on. She calls this ideal "Architecture of the Fittest" – and promotes a more adaptive approach to building – one that has a lasting and fundamental impact on the industry through the advancement of new aesthetic of ecology.
Prior to forming the HEDS Architecture firm with Christopher Hays, Ms. Ewing was Partner at William McDonough + Partners, and design associate at the Italian firm of Renzo Piano Building Workshop.
She received her Masters in Architecture from Yale University Graduate School of Architecture. She was recipient of a Monbusho Fellowship to Japan where she studied Japanese housing.
Ms Ewing has been a speaker at a number of national and international events related to sustainable design, including as co-chair for Building Design and Performance with Ecohome's Vision 2020. HEDS work has also been published in USA Weekend, Dwell, Custom and the Washington Post Home, among others.
HEDS projects have received many awards including the 2018 Virginia AIA Honor and Central Virginia AIA Honorable Mention Awards for the Lewis & Clark Exploratory Center in Charlottesville Virginia. The Virginia Beach House was awarded Home of the Year by Custom Home Magazine.
She in an American Institute of Architects Fellow (FAIA), the AIA's highest membership honor for exceptional work and contributions to the profession; testament to the success of her core mission: to promote sustainable design through aspirational models of change.